This summer we got to enjoy the gorgeous weather we've all been waiting for, while showing off a glowing sun kissed complexion and clear skin. So, whether you love basking under the sun or would rather avoid it as much as possible, you need to take ample steps towards giving your skin all the love and care it needs. We are excited to share with you our favourites from the season, in a summer essential wrap up guide! The best part is you can shop all our top picks right here.
Here's what we've been loving this summer!
Level up your SPF
Proper UV protection is by far the most crucial step in any skincare routine year-round, but especially during the summer when the days are longer, and you inevitably spend more time in the sun. Our picks for the best summer sunscreen are fast-absorbing, lightweight and HIGH protection, shop our favourites.
Sunscreens with ultra-broad-spectrum coverage
Sunscreens with added antioxidants, brighteners, or a tint.
Sunscreens with mattifying, non-comedogenic ingredients that won't clog your pores or cause excessive oiliness.
Cleanse properly
Cleansing makes for one of the first and most important steps of a skincare routine. It aims at removing all the dirt, oil, sweat, impurities, and product particles from your skin to leave it feeling refreshed. Since we all sweat more during the summer months simply by being more active, this is when it's time to bring out the big players, such as benzoyl peroxide and salicylic acid – containing face washes. These cleansers will unclog your pores and fight off acne-producing bacteria.
Our favourites are gel or water-based foaming cleansers
Hydrate, hydrate, hydrate
The summer heat tends to leave our skin dehydrated and looking dull, dry skin is more prone to wrinkling and impaired barrier function. It is important to give your skin all the hydration it needs, even if you have oily skin. We suggest switching to a lightweight moisturiser that has a hyaluronic acid-base, these moisturisers are great at maintaining hydration without making you feel sticky and heavy.
We're a fan of a hyaluronic acid-base moisturiser
Exfoliants for ridiculously glowy skin 
The primary job of exfoliants is to remove dead skin cells and other pore-clogging impurities from the skin, we suggest you try to exfoliate once or twice a week to achieve a clean and glowing complexion.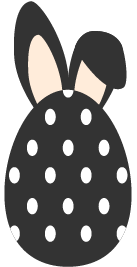 Try chemical exfoliant products that are rich in AHAs like glycolic acid and BHAs like salicylic acid, these can penetrate the skin for deeper exfoliation. We suggest chemical exfoliants, as they do not require physical or manual scrubbing.
Our favourites are (AHAs like glycolic acid and BHAs like salicylic acid):
Antioxidants, the real superheroes
Antioxidants are essential in a summer skin care routine. They fight the skin damaging free radicals that excess sun exposure and pollution (among other factors) can form on your skin. These free radicals result in signs of ageing like breakouts, hyper-pigmentation, dark spots, and wrinkles.
Antioxidants like Vitamin A, C and E are the real superheroes and will come to your rescue, they manage skin concerns and help to firm your skin and stimulate blood flow that encourages skin cell regeneration. And, if that's not enough, antioxidants also enhance the power of your SPF.
Shop products with vitamin A, C, E or niacinamide to help neutralise skin damage caused by harmful UV rays.