Vitamin C Serum Skin Benefits
Check Dr Alek Nikolic's Guide on Vitamin C Serums, How to Choose Them and Why This Ingredient is a Must Have
When I advise my patients in choosing anti-ageing skin care ingredients a topical Vitamin C is high on the list.
If you want to achieve a healthy looking skin that glows and looks younger your number one choice should be a Vitamin C serum. -Dr Alek Nikolic
Vitamin C has numerous benefits for the skin including acting as an anti-oxidant, stimulation of collagen, improvement of fine lines and wrinkles and it helps to reduce pigmentation.
Let us take a closer look at why you should add a Vitamin C serum to your skin care regime, what the main benefits are and how to make the right choice when picking one.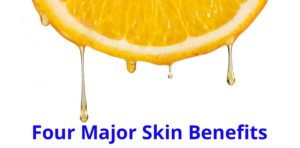 It firms your skin and makes it look younger. Vitamin C is an important part in the formation and production of collagen. When it is added into a topical regime the Vitamin C forces fibroblasts to increase collagen synthesis which results in younger and healthier looking skin. One will also notice an improvement in the skins firmness and elasticity. Fibroblasts are pre cursor cells that turn into collagen and elastin in our skins so activating them are vital for long term younger looking skin.
It helps reduce fine lines and wrinkles and slows down skin ageing. Vitamin C has been shown with numerous clinical studies to be a potent anti-oxidant when applied to our skins. Recent evidence shows a significant contributor to ageing skin (after UV damage) is environmental free radicle damage such as pollution, smoking, oxygen, and UV induced free radicles. Vitamin C has the ability to neutralise these environmentally induced free radicles and even provide a protective sheet preventing them from entering the skin.
It increases the skins defence against UV damage and even boosts your SPF effectiveness. Recent evidence has shown that by combining vitamin C with a SPF an added bonus is achieved in protecting your skin from the harmful UVA and UVB rays. It has also been shown that Vitamin C can help repair skin damage following excess exposure to the sun. it is important to note that Vitamin C should never be replaced for applying an effective SPF to your skin.
It helps to reduce hyperpigmentation, dark marks and blemishes, and increases your skins glow. Clinical studies have demonstrated that Vitamin C helps to reduce melanin production in melanocytes which are cells responsible for producing pigment or the colour of our skin and hair. As a result, topical Vitamin C will help with reducing the appearance of dark marks, blemishes, age spots, and will even help with dark eye circles.
How To Choose Your Vitamin C Serum:
This is my step by step approach when choosing a Vitamin C serum for your skin. Vitamin C can come in many forms and concentrations and not all ingredients are correct for all skin types.
Look at the ingredients:
Pick a serum that contains a well-known and researched form of Vitamin C such as ascorbic acid, magnesium ascorbyl phosphate or sodium ascorbyl phosphate, ascorbyl palmitate and tetrahexyldecyl ascorbate.
Normal or Oily Skin: use L-ascorbic acid or tetrahexyldecyl ascorbate
Dry or Sensitive Skin: use magnesium or sodium ascorbyl phosphate or tetrahexyldecyl ascorbate
Percentage Of Vitamin C
The higher the better but we need to be careful as too high concentrations will cause skin reactions in the form of irritation, dermatitis, redness and inflammation, and even scaling of the skin. A good starting point for any skin type is to start at the lowest concentration and slowly work your way up.
L-ascorbic acid: optimum levels are between 5% and 15%
Magnesium or sodium ascorbyl phosphate: optimum levels are between 1% and 20%
Tetrahexyldecyl ascorbate: optimum levels are between 1% and 10%
Packaging:
Vitamin C is broken down when exposed to light and air so your Vitamin C serum should be in a bottle that is not transparent. Best options include blue or amber coloured glass dropper bottles or non-clear airless dispensers.
Price:
Vitamin C tends to be an expensive ingredient so do not be fooled by cheap products stating they contain high concentrations of Vitamin C – with Vitamin C you get what you pay for. This does not mean there are not great brands with the best Vitamin V at affordable prices and remember as this is a serum a few drops go a long way. This means that a 30 ml bottle will last you a long time and if used correctly will last most people between 6 to 8 months. When we average this out it is money well spent for the health benefits for our skins.
Vitamin C Serums and Related Products from each of the SkinMiles Ranges:
SKINCEUTICALS CE FERULIC 15% VITAMIN C
SKINCEUTICALS PHLORETIN CF 10% VITAMIN C
OBAGI PRO C SERUM 10% VITAMIN C
OBAGI PRO C SERUM 15% VITAMIN C
OBAGI PRO C SERUM 20% VITAMIN C
DERMACEUTIC TRI VITA C30 PROMOTION 30% Vitamin C Concentration
DERMACEUTIC C25 CREAM 25% VITAMIN C COMPLEX
EXUVIANCE VITAMIN C BOOSTER POWDER 10% VITAMIN C
DERMAQUEST C INFUSION SERUM 10% VITAMIN C
"If anyone is concerned with keeping their skins at optimal health and want the best anti-ageing effect from skin care products then I highly recommend adding a Vitamin C serum to your skin care regime". – Dr Alek Nikolic
I hope you have found the above article interesting and helpful especially when choosing the best Vitamin C serum for you and your skin. If you need any further advice, please feel free to email me directly dralek@skinmiles.com or take our Face2Face Online Skin Consultation and you will get a personal skin care regime for your skin. If you found this article interesting then please share it with your friends using our social media buttons below.
Kind regards
Dr Alek Nikolic