Need A Slick Guide For Your Oily Skin?
Read Our Quick and Helpful Reference Guide for Oily Skin Sufferers. This is SkinMiles' and Dr Alek Nikolic's quick guide for anyone who suffers from oily skin. Get educated or directed in how to recognise oily skin, causes of oily skin, treatment guidelines, and what oily skin care products are recommended by Dr Alek Nikolic for your skin care regime.
What Is Oily Skin?
Oily skin can be very hard to control because it is the result of genetically determined hormonal changes in your body, and you simply cannot control hormones topically. However oily skin tends to age better and is less prone to developing wrinkles, fine lines, and a sallow complexion.
How do you know if you have oily skin? 
Here are my clear indications that you have oily skin:
Visible and enlarged pores
Your face is shiny only an hour or two after cleansing, and usually appears greasy by midday
Your makeup doesn't seem to stay on your face
The more oily areas of your face have blackheads, white bumps, or acne
Check my Recognising Your Skin Type guideline
Causes of Oily Skin
Can vary from person to person so it is a good idea to have a skin consultation or try our Face2Face Skin Assessment
Genetics
Diet
Hormone levels:

Pregnancy
Birth control pills
With women their Menstrual Cycle can cause hormone fluctuations and changes in the oil production of the skin

Stress
Changes in temperature and weather
Blockage-Inducing skin care products
Recommended Treatment Guideline:
Start with a gentle

 

cleanser: Use a gentle, water-soluble cleanser twice daily
Use a toner: An alcohol-free toner loaded with antioxidants and cell-communicating ingredients
Protect from sun damage
Exfoliate to remove built-up skin cells: this is one of the most important steps for people who suffer from oily skin
Moisturise in the evenings: choose a lightweight liquid, gel, or serum
Other options: use blotting paper to absorb excess oil or shine on the skin
Need More Info?
Further Reading & Recommended In Depth Articles:
For More Skincare Advice:
See Our Full Treatment Product List For Oily Skin: please click here

Dr Alek Nikolic's Top Picks for Oily Skin:
OILY SKIN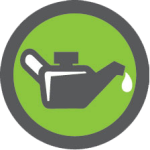 Tags: oily skin, oily skin care, oily skin products, oily skin treatment, oily skin men, oily skin dermatologist, oily skin remedy, oily skin face wash