The SkinMiles team is offering everyone the chance to earn an extra birthday surprise and to join our brand new SkinMiles WhatsApp membership list.
All you need to do is complete your profile form and we will email you a birthday surprise on your birthday and every birthday after that. Lastly, don't forget to add our WhatsApp number to your contact list: 065 896 0026.
Becoming a SkinMiles WhatsApp member will provide you with a number of unique benefits:
Special WhatsApp only flash sale coupon offers (ranging between 5% to 20% off):
Enter competitions for free products
Up to date news on new product and brand launches
Direct messaging with our highly qualified skincare therapists
Book a true face to face video skin consultation with our trained skincare therapists.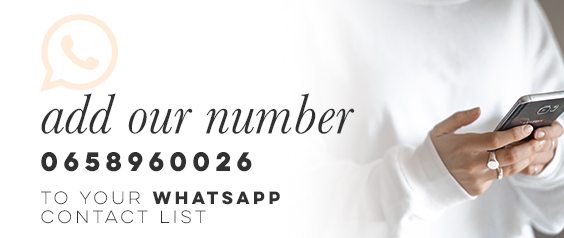 Join our brand new SkinMiles
WhatsApp and Birthday membership list.