The Brand New Masque From SkinCeuticals: Phyto Corrective Masque
Contains Three Botanicals, A Calming Dipeptide & Hyaluronic Acid
I have always been a big fan of the SkinCeuticals Phyto Corrective Gel and I must be honest I am not sure if it is the green colour, the botanical medicinal smell or the calming effect it has on my skin and the way it makes my skin feel after each use that makes me love this product. It might be all four but from the very first time I used the Phyto Corrective Gel I liked its refreshing smell and its skin effect.
[quote author="Dr Alek Nikolic"]"The main skin benefits that people will notice when using the Phyto Corrective Gel is skin feels and looks more hydrated and plump, any sensitivity or redness will look and feel better and one will notice a clear and fresh complexion."[/quote]
So, I am excited to try out the brand-new arrival from SkinCeuticals: the SkinCeuticals Phyto Corrective Masque. I will keep you updated with a product review video soon.
[quote author="Dr Alek Nikolic"]"There are several improvements with the Masque when we compare it to the Gel so I have decided to investigate the SkinCeuticals Phyto Corrective Masque in a little more detail."[/quote]

[message]
INTRODUCTION:
From external aggressors to post-procedure downtime, skin can be affected by a multitude of factors, including sun exposure, facial extractions, dry weather, chlorine, salt water, retinols, astringents, clinical procedures, and environmental aggressors. All of these catalyst elements can lead to a state of temporary skin reactivity resulting in the appearance of redness or blotchiness, dullness, and even tightness and dehydration.
[/message]
Phyto Corrective Masque contains highly-concentrated botanical extracts, a calming dipeptide, and hyaluronic acid to intensively soothe and replenish temporary skin reactivity. This intensive calming masque cools on contact, comforts skin sensitivity, and restores natural radiance and smoothness. Phyto Corrective Masque has been clinically tested post-procedure to effectively reduce visual redness and discomfort.
This versatile calming botanical masque has multifaceted uses post temporary skin reactivity:
Daily: post workout, sun exposure, hot bath
Weekly & Seasonal: post travel, chlorine/salt water from swimming, windburn from skiing
Post-procedure: post laser, extractions, PDT, IPL, and other in-office procedures
FEATURES AND BENEFITS
The Phyto Corrective Masque contains twice the concentration of green botanicals (cucumber, thyme, olive) when compared to the Phyto Corrective Serum:
Soothing extracts for optimum comfort
Calming dipeptide
Helps reduce perception of heat sensitivity
Natural humectant for lightweight hydration
Cooling system in an oil-free and lightweight gel texture
USAGE AND RECOMMENDATIONS
All skin types with signs of temporary skin reactivity
Redness/blotchiness
Dullness
Tightness/dehydration
[message]
APPLICATION
Phyto Corrective Masque can be applied as a leave-on, rinse-off, or overnight treatment.
Directions: Apply a generous coat to clean face, chest, or neck avoiding eye and lip area. Allow
masque to remain on for 10-15 minutes. Rinse with cool water if desired. Use 2-3 times a week or
as needed. Apply post-procedure as indicated by a physician.
[/message]
SUMMARY:
Phyto Corrective Masque neutralizes temporary skin reactivity by immediately defusing sensitivity from external triggers and post-procedure downtime, while revitalizing and comforting skin:
INTENSIVE CALMING AND COOLING: Skin feels comfortable, calmed, and soothed post use
IMMEDIATE AND CONTINUED SKIN IMPROVEMENT
AFTER 4 WEEKS IN: suppleness, smoothness, and radiance
Study Protocol: 4-week study on 54 females ages 18-70. Phyto Corrective Masque was applied for 15 minutes and rinsed with water. Subjects used masque 3x per week.
TESTED EFFECTIVE POST-PROCEDURE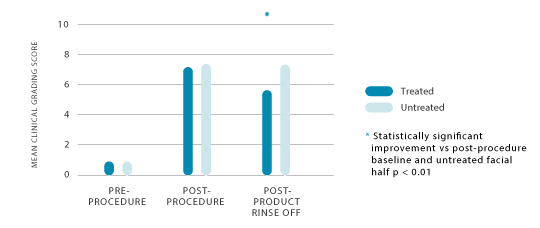 In a split-face post fractional laser clinical study, Phyto Corrective Masque showed a statistically-significant reduction in visual redness and discomfort post use.

I hope you have found the introduction to the SkinCeuticals Phyto Corrective Masque interesting and helpful.
[quote author="Dr Alek Nikolic"]"If you suffer from reactive, sensitive or dry and dehydrated skin or a combination of these skin concerns then the SkinCeuticals Phyto Corrective Masque is a must have addition to your skin care regime."[/quote]
Kind regards
Dr Alek Nikolic